Vacuum Excavation. Digital TV Inspection. Chemical Cleaning.
Deep South Industrial Services, headquartered near Atlanta, Georgia, offers a full line of industrial cleaning and environmental infrastructure maintenance services. As part of the Carylon Corporation, a nationwide collection of 14 best-in-class companies, we have vast resources, expertise, and decades of experience to get the toughest jobs done right.
Asphalt Crack Sealing
When it comes to ensuring smooth and safe surfaces on roads and pavements, the best lowest-cost preservation treatment is crack sealing and sealcoating.
Without crack sealing, 75% of cracks form into potholes in less than three years. With crack sealing, only 1% of sealed cracks develop into potholes in less than three years. As any good investor will tell you, investing in crack sealing early and often provides the highest benefit for the lowest cost, delaying the need for more significant and expensive pavement treatments and therefore maximizing your investment.
In a nutshell, crack sealing is the best surface treatment to:
• Extend the service life of pavement
• Maximize our roads' service life span
• Ensure fewer potholes resulting in less pothole patching and related expenditures
Contact us today to see how we can help with your crack sealing needs.
Experts take on every challenge
With Deep South Industrial Services, you know who'll be working on every project: the best of the best. That's why municipalities, utilities and industrial companies turn to us to solve today's growing environmental challenges.
Complete pipeline of services
Deep South Industrial Services is your complete resource for environmental infrastructure and industrial maintenance.

Strong local provider
Headquartered in Rockmart, Georgia, Deep South Industrial Services is uniquely positioned to serve customers throughout the state and beyond. Contact us to learn more about our broad reach.
Proven real-world results
We have a long track record of success providing the expertise, equipment, technology and trained field force to quickly, safely and reliably handle any project. See how Deep South Industrial Services is making a difference where it matters most: in tough, gritty, demanding, real-world applications.
Getting it done right - guaranteed
Deep South Industrial Services performs the most comprehensive environmental infrastructure maintenance services throughout the greater Atlanta area and surrounding areas. And then we back up every single project with a guarantee unmatched in the industry: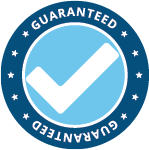 You must be completely satisfied or you pay absolutely nothing for our services.
Are you up for the challenge?
We're looking for just the right candidates to rebuild our country's environmental infrastructure. Join our team. Check out our Careers Center to find out what openings are available.